2021 Peach Season Done
September 2021 - Sorry, Season Over for the Year
LAST CALL !! We have Talbott's "Mountain Gold" Colorado Peaches. We have a very limited supply and should have them in stock from Monday Sept 6th to Thursday Sept 16th or while supplies last. Talbott Farms indicated that we would not get any more this year. The late season trees did not fair very good by an early October 2020 freeze, which caused many of the peaches to drop off the trees early.
August 2021
Colorado Peaches are in very tight supply for the next several weeks. We do have some Colorado peaches, however some box sizes and varieties might not be available. We currently have the "Mountain Lion" brand of Colorado peaches. These are grown in the same area of Palisade as the "Mountain Gold" peaches. The season will be ending as early as this weekend. Prices are subject to change due to availablility. See the bottom of the web site page for more information on "Mountain Gold" Peaches
July 2021
The Colorado Peaches are Now In, When the peaches are soft to the touch, then they should be ripe and be ready to eat. If not, leave them out on the counter for them to ripen a day or so. Each box of peaches is two layers of peaches. We recommend that you take each tray out of the box and place on the counter for ripening. Once the peaches are ripe ...soft to the touch, enjoy or place in the refrigerator. The refrigerator can dry them out, so use them right away.
June 2021
This crop of Colorado Peaches is looking very good at this point. We expect to see a full crop this year with excellent quality fruit. Our latest update from Talbotts "Mountain Gold" is very encouraging. Barring unforeseen bad weather, we should see our first arrival of "Mountain Gold" peaches sometime around July 22nd. This would be approximately 1 week earlier than usual. We are looking for the best varieties starting the 1st or 2nd week of August.
May 2021
The 2021 Colorado Peaches season is starting out really good. The orchards didn't suffered a freeze like it did in 2020. Currently the Talbotts are expecting a full crop of sweet and juice peaches this year. The normal season for the Colorado "Mountain Gold" peaches is Late July to Mid September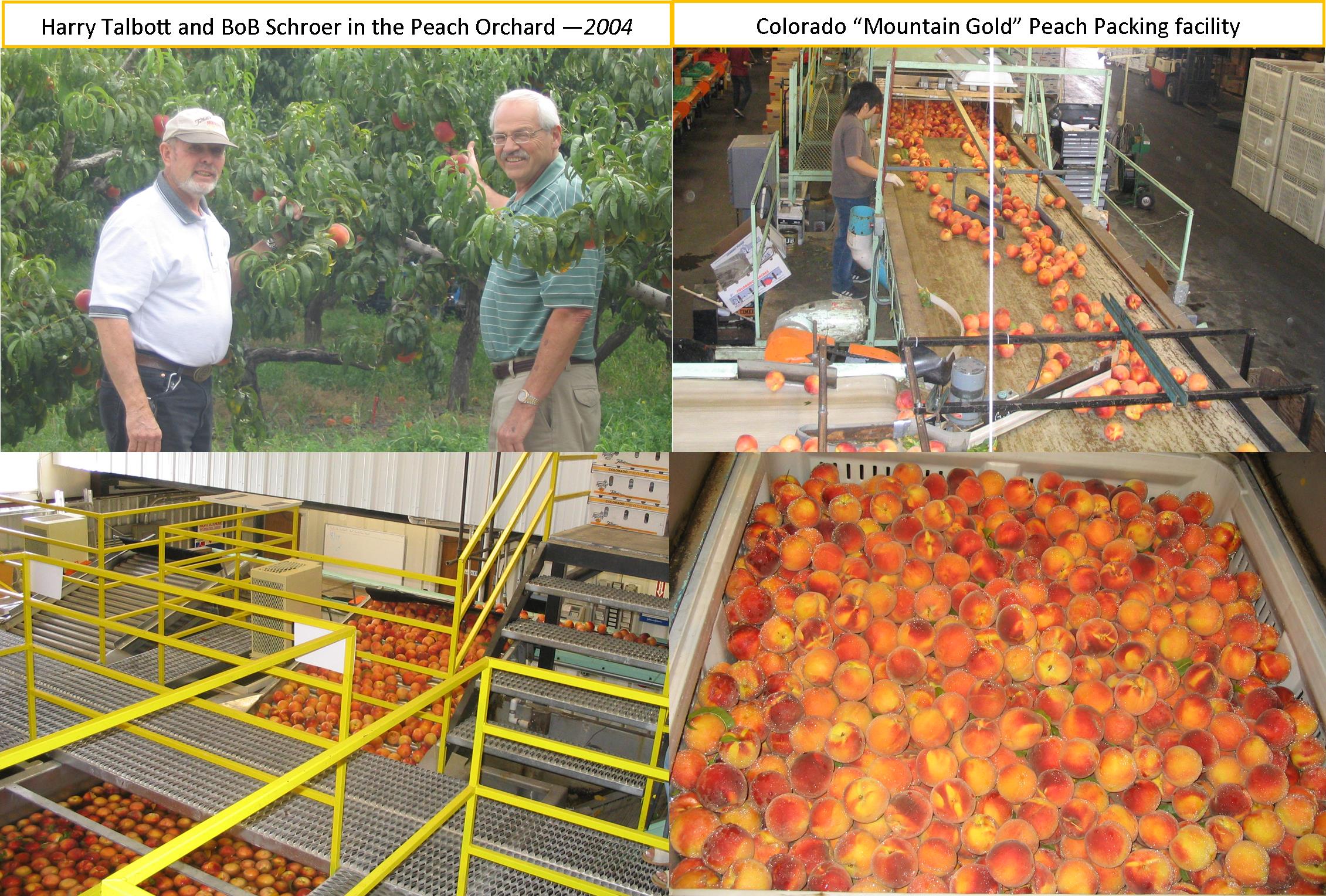 ---------------------------------------------------------------------------------------------------------------
Why Colorado Peaches?
Colorado Peaches are grown in the perfect climate. The hot days are contrasted with cool nights which brings out the maximum sweetness in a peach. We have found through the years that the Colorado peaches simply taste the best.
Talbott Farms Mountain Gold Peaches
Here is a link below to view a video about Talbott Farms orchard from 2018 Harvest.
(you will see that they also have grapes in the video, These are grown to make wine that they sell at the farm and not available here in Minnesota)
Why "Mountain Gold"?
We have found that Talbott's "Mountain Gold" Colorado peaches have consistently had the best quality of all of the Colorado peaches. The difference is in how the peaches are handled during the picking , grading, packing and shipping process. Talbott's has very stringent quality and grading standards which produces the best quality boxes of peaches on a consistent basis. (Pictured on the top right is Charlie Talbott and many of his great employees)
About Colorado Peaches
Mountain Gold Colorado Peaches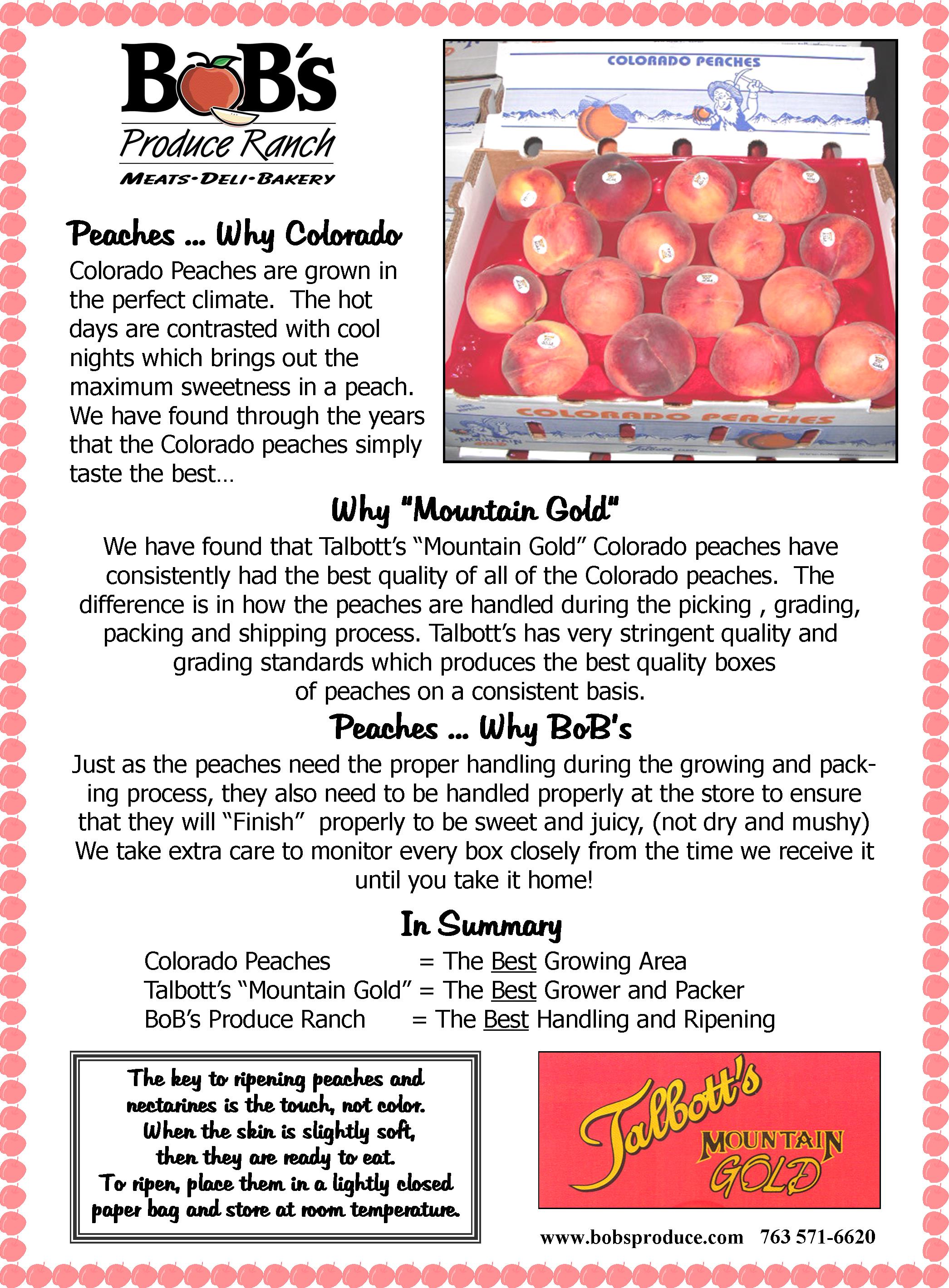 Peaches and Pesticides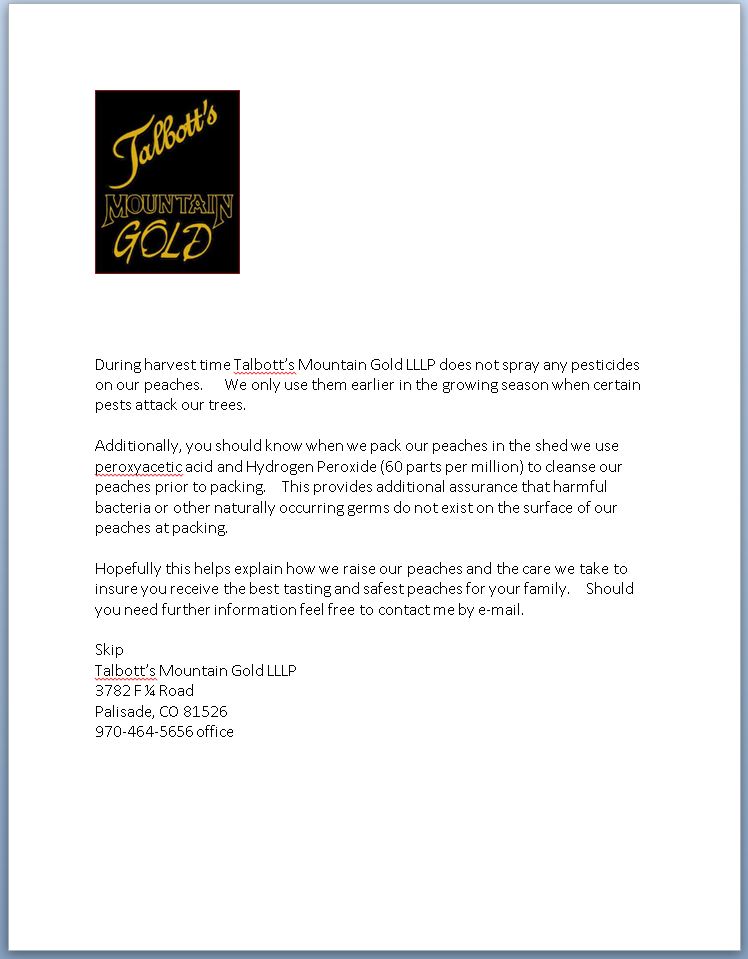 Season Done for 2021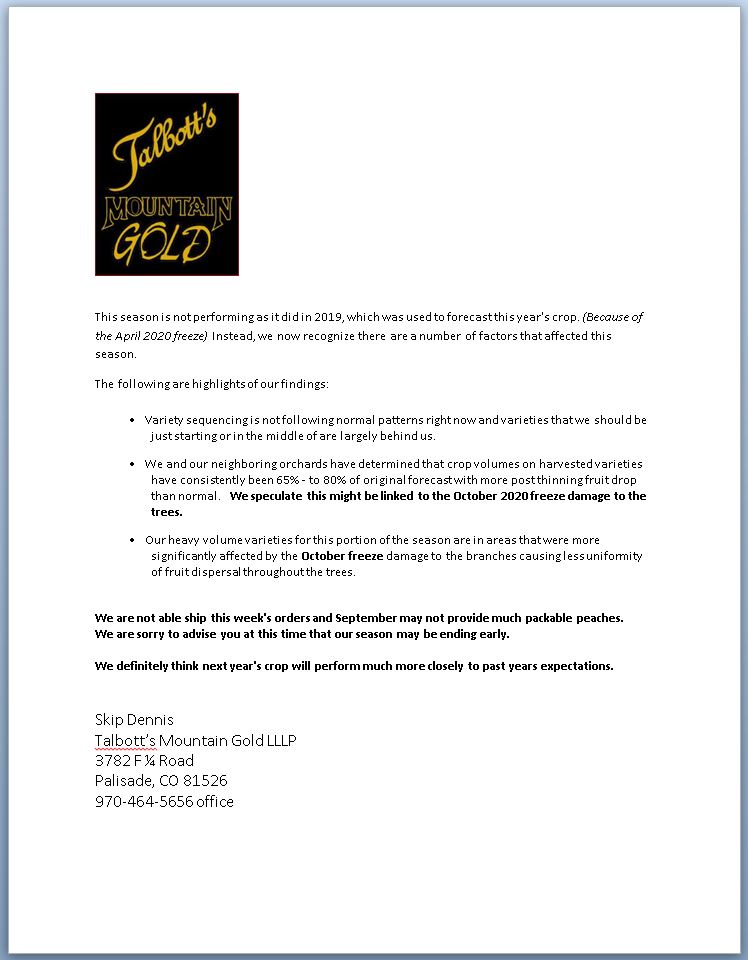 Why BoB's
Just as the peaches need the proper handling during the growing and pack-ing process, they also need to be handled properly at the store to ensure that they will "Finish" properly to be sweet and juicy, (not dry and mushy) We take extra care to monitor every box closely from the time we receive it until you take it home!
Sign up for Peach updates
Watch for email updates on Colorado peaches June thru September.