BoB's Fresh Baked Goods
We offer the most delicious assortment of fresh baked goods! We feature everything from delicious, fresh baked breads, buns, and rolls made every day. Be sure to try our famous Signature "Ranch Bread" and "Banana Bread", these are customer favorites.
We Bake Fresh, 7 days a week.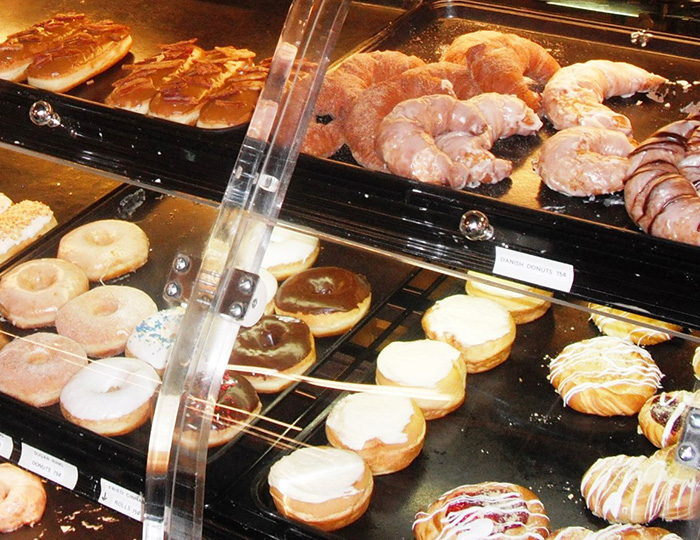 BoB's Daily Bakery Specials
Mon: Assorted Jumbo Muffins $1.50
Tues: Jumbo Handmade Apple Fritters $2.49
Wed: Maple Bacon Long Johns $1.50
Thurs: "Old Fashion" Donuts 3 for $1.50
Fri: Cake Donuts 3 for $1.50
World's Longest Strawberry Cake
BoB's Bakery Department makes the Worlds Longest Strawberry Shortcake in 2007! Sets a record of 214 feet for the "Guiness Book of Records" Coming this May 13th, 7 am to 11 am or until we run out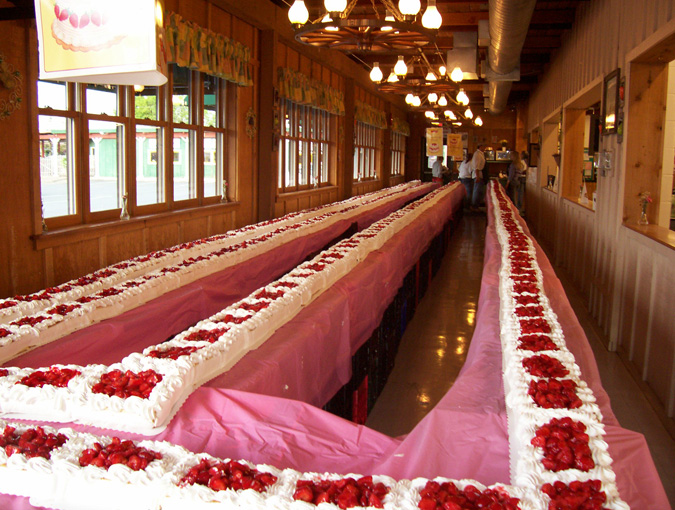 Contact Our Bakery
Call our Bakery Department to speak with a specialist: Mike G: (763) 528-2376 or email at mikeg@bobsproduce.com
Mike has been our Bakery Manager at BoB's for over 22 years. and has over 37 years experience in the Bakery buiness. Mike likes to restore old cars in his freetime.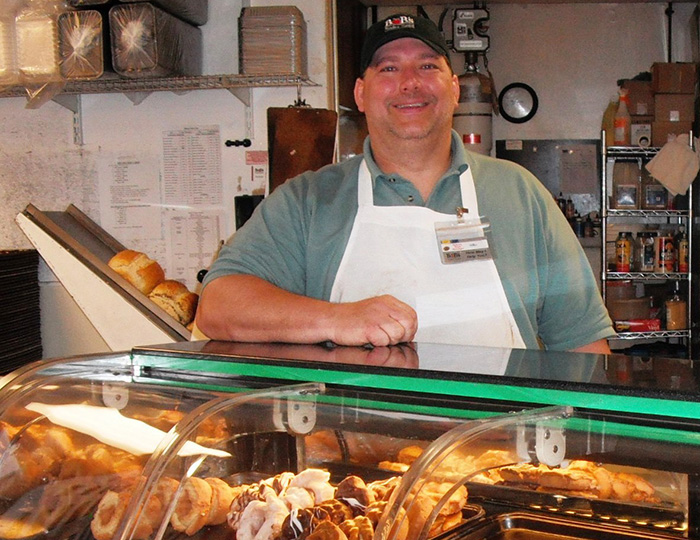 Feature Item: Strawberry Cake
Our 200 foot Strawberry Cake this year. Be sure to get your Strawberry Cakes, on Friday and Saturday before Mothers Day from 7 am to 11 am